Home
»
Historic Restorations
Historic Restoration in Greenwich, Darien, New Canaan and Nearby Connecticut
We provide expert historic restoration and preservation services in Lower Fairfield County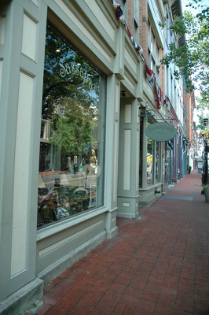 Revive the beauty of your historic building with our historic restoration services.
Why do so many officials of historic buildings and restoration architects trust and advocate the work of Reed Construction, LLC? It's simple. We have a long history of quality workmanship, outstanding customer service, and unprecedented affordability. We care about maintaining the integrity of historic structures and providing the thought and care that these special landmarks deserve. Our dedication and hard work throughout the years have resulted in satisfied customers, positive referrals, and a strong reputation in the industry.
Historic buildings can include private residences, commercial sites, institutions, community buildings, places of worship, and more. If a building in your town needs historic restoration services, contact Reed Construction, LLC today. We proudly offer complete historic restoration and preservation services throughout Lower Fairfield County, including Danbury, Westport, Rowayton, Old Stamford, Riverside, Stamford, Greens Farms, Norwalk.
Restoration requires experience and skill
Restoring a historic building is not a typical job, as these structures need to maintain an original appearance. Whether your historic building needs roofing services, plaster repair, structural stabilization, or masonry restoration, Reed Construction, LLC can help. We also have experience in custom millwork, wood window and door restoration, and historic hardscapes. Whatever your needs may be, we have the team for you!
Bring your historic building back to its original quality
Our skilled professionals have the knowledge and experience needed to complete any historic restoration project expeditiously, accurately, and within budget. At Reed Construction, LLC, we know that each project deserves and requires special attention and a unique touch.
Our dependability, service, and solutions are unmatched in the industry. Call us today to get a free estimate on all our historic restoration services! We serve throughout Greenwich, Darien, New Canaan, Westport, Stamford, Norwalk, Rowayton, Danbury, Old Greenwich, Greens Farms, Riverside and surrounding areas in Connecticut.
Looking for a price? Get a no cost, no obligation free estimate.